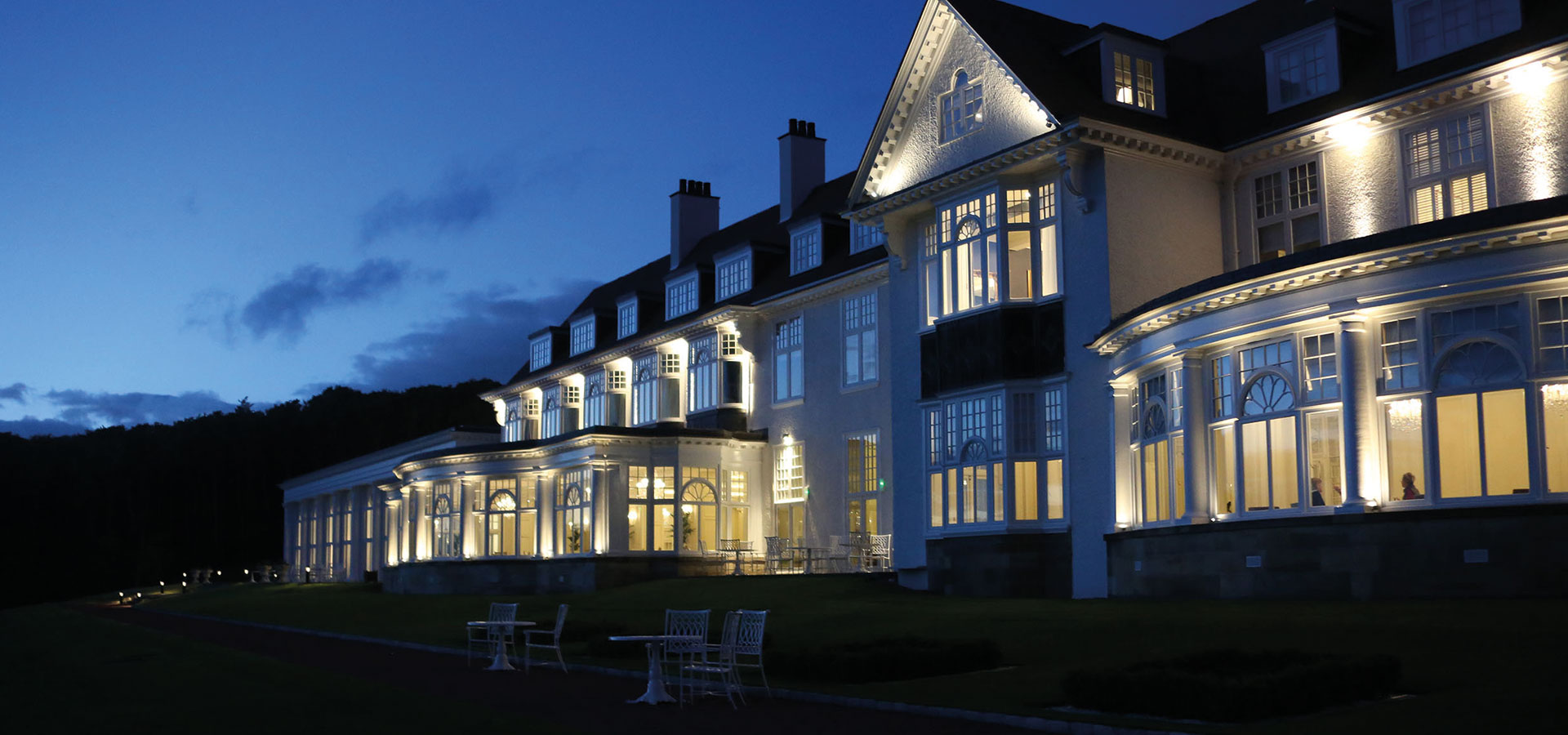 After months of hard work and preparation, the night of the Milestone Ball was upon us, and it was time to enjoy ourselves and celebrate the great work of BUYMSH.
Our guests arrived in style at the beautiful Trump Turnberry on Saturday 24th June, met with smiling staff and a glass of champagne, for some mingling before heading through to the stunning ballroom to enjoy the rest of the evening.
After speeches by Milestone's own Stuart Jackson and Pauline Houston, Global Director of Hotel Communities at American Express, we heard from John Logan. John gave us an insight into his family's life dealing with childhood cancer and shared stories of his beautiful daughter Niamh's battle against cancer. This only strengthened the message of how important the BUYMSH appeal is, and gave every guest a reminder as to how important the evening ahead would be to raise much-needed funds.
After a delicious meal from Turnberry's kitchens, our guests were treated to a surprise performance from the wonderful Singing Waiters by Secret Opera Singers. Bringing a perfect mix of humour and vocal talent, all three members of the group wowed our guests.
Another thank you must go to our guests, prize donators, and all who contributed towards making the night a success.
Our fantastic meal was then followed by our headline guest- the wonderful Sam Bailey! After winning the X Factor in 2013, she has had two successful album releases, as well as the launch of a career on stage. Her songs kept the dance floor full and everyone on their feet, enjoying classics like We Built This City and The Power of Love. A huge thank you to Sam for coming up north of the border to entertain us on such a special night!
The excitement of the auction was up next! Our auctioneer Willie Paterson has been in the industry since 1988 and raised a phenomenal £3.6 million last year alone for charities across the UK. With prizes ranging from a Luxury Holiday in Phuket to stunning TAG Heuer watches, there was a prize to suit everyone's taste.
To finish up our night, we invited along T-Junction Wedding Band to play us all out. Based in Glasgow, T-Junction is a multi-award band that is renowned for delivering a great performance, every time. We all danced the night away and celebrated the success of our first Milestone Ball together with our friends, families and everyone who made such a wonderful night possible.
A huge thank you to Jonny at EventsbyJS for working alongside us to organise the first ever Milestone Ball – we firmly believe that this won't be the last!
Another thank you must go to our guests, prize donators, and all who contributed towards making the night a success.
To read more about BUYMSH and find out what you can do to support them, find out more here: http://www.buymsh.com/