With the weekend just around the corner, we take a look at some great ways to keep the kids active over the weekend.
We're all spending a lot more time at home at the moment which means we're having to come up with new ways to keep the kids entertained.
With the absence of playdates, children's parties and their usual hobbies and activities, it can all start to feel a little dull.
But there's so much you can do at home that kids can benefit from.
From arts and crafts to nature trails, we've got some ideas to keep kids of all ages entertained.
Move as a family
Working out and keeping fit as a family is a great way to get children to enjoy health and fitness. Make it fun by setting up a 'family Olympics' day with lots of different events like kick up challenges and running races.⁠
⁠
If you want to keep it simple, there are lots of different kids fitness channels on YouTube which you can all follow along to. Why not try some workouts from the nations favourite PE Teacher Joe Wicks on his YouTube Channel.⁠
⁠
Ayrshires Secret Stones
Stone art has been quite a thing over recent years, with people decorating rocks and leaving them in parks and other places for people to find.
why not try decorating stones with patterns or pictures then hiding them around the local area for others to find. Take pictures of the stones you find and post them and re-hide the stones somewhere else.
visit Secret Stones, Ayrshire and beyond! | Facebook to join in on the fun !!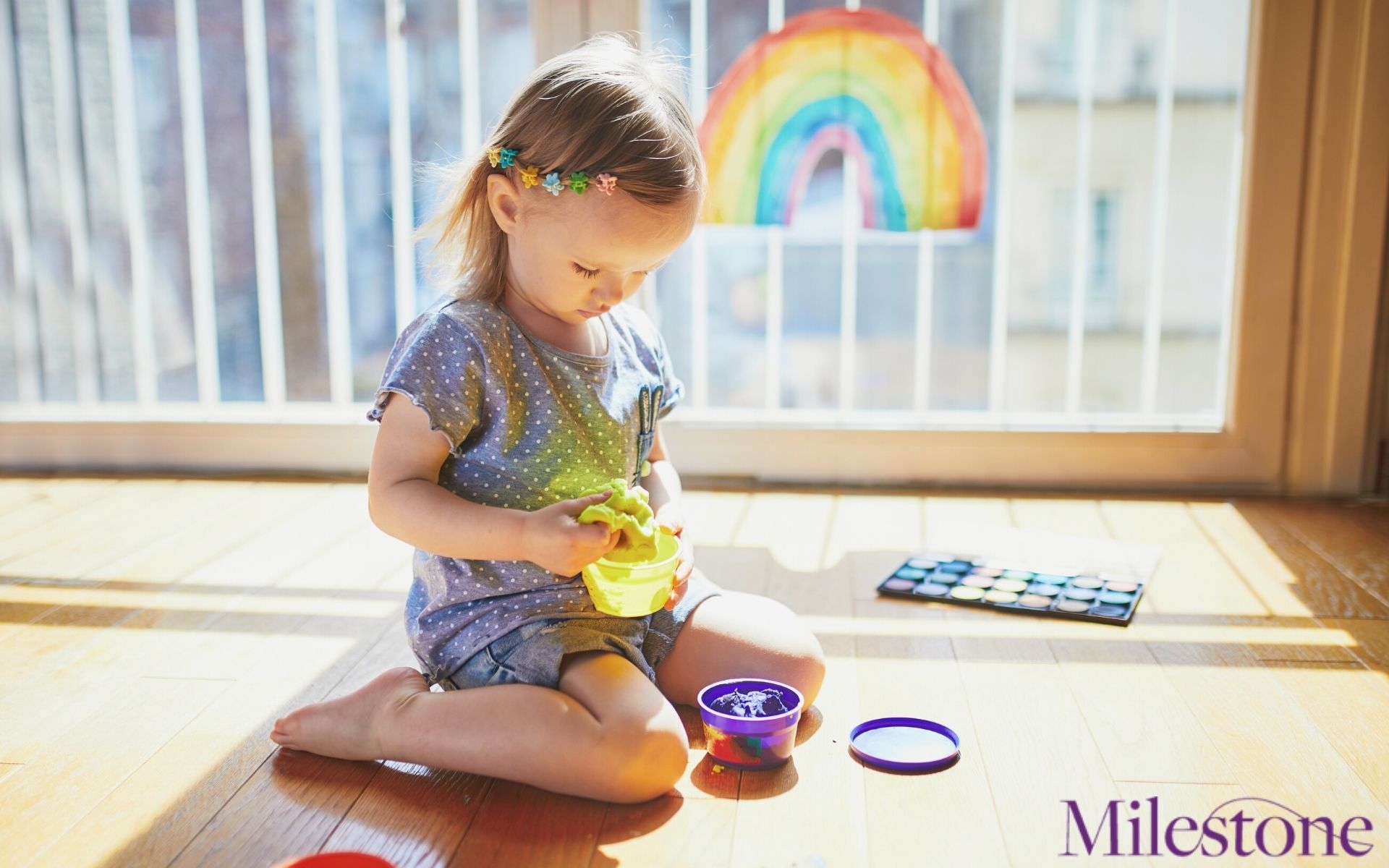 Playdoh
Play-Doh is another old favourite and can keep them entertained for hours. Whether they want to make their own dinosaur, elephant, car or castle, the possibilities are endless. If you can manage not to stress about the colours being mixed together it can be a whole lot of fun. And if you haven't got any Play-Doh it's pretty simple to make your own. All you need is:
2 cups of plain flour
1 cup of salt
1 tablespoon of oil
half to 1 cup of cold water
2 drops of liquid food colouring
Mix the flour and salt then add the water, oil and food colouring. Knead the mixture well, adding a little more flour if the consistency is too wet.
Potato printing
If it's good enough for Daddy Pig then it's good enough for us. Most of us have got an old potato lying at the bottom of the cupboard.
Hopefully, it will still be in a fit enough state to carve a shape from to use as a paint stamp. Make some patterns and you could end up with a piece of art to treasure.
Bird box
Who doesn't like watching the birds feed in the garden, especially when there's little else happening at the moment.
Families have been busy making their own bird feeders too, using just a large four-pint milk bottle. Felt tips is all you need to colour the plastic, but people have been sticking paper, feathers and other things on to make them bright and colourful.