Frequently asked questions
We want our customers to enjoy their homebuyer journey and to make the process as smooth as possible
Our FAQ resource covers a range of questions you may have.
Book your visit today and experience a Milestone Home.
Call us on 01292 834040 or email us here.
You can write to us at 2a Boswell Park, Ayr, Ayrshire, Scotland KA7 1NP.
View all FAQs
Can't find an answer? Ask below...
View all FAQs
Legal & Financial
Prior to making a mortgage offer your lender will have the property valued for mortgage purposes. A small fee will normally be payable. If you order a lot of optional extras for your new home the full value of these may not be reflected in the value the lender puts on the property.
Please note that the value the lender puts on the property is a valuation for loan purposes and may not reflect the open market value of the house.
This will establish if your new home is likely to be affected by any planning decisions or other proposals.
Leasehold: Land held under a lease for a specified number of years on which a ground rent (usually a nominal sum) is paid.
Freehold: The full ownership of both the property and the land on which it stands.
The solicitor's main job is to ensure a smooth transfer of the property and any fixtures and fittings agreed in the sale. He or she prepares the 'conveyance', which transfers legal ownership to you. You should ensure that your solicitor is on the approved Law Society list, a copy of which can be obtained from your Town Hall or Citizen's Advice Bureau. Often the best way of choosing a solicitor is to ask friends or relatives for recommendations.
Alternatively look through Yellow Pages. Your Sales Negotiator may also have a list of local solicitors. However please note that we are not able to make specific recommendations. Before you instruct a solicitor to act for you, we recommend that you ask for a written estimate of all fees (including VAT) and details of all disbursements payable such as Local Authority searches, Land Registry fees and Stamp Duty.
Your solicitor will arrange for you to sign a binding purchase contract/missives. At this time your agreed deposit will need to be paid. Milestone will also sign their copy of the contract/missives and send it to their solicitors.
Once these contracts/missives are exchanged the transaction becomes legally binding. If you are selling your present home, the timing of the exchange of contracts/missives is finely worked out. It is up to your solicitor to ensure that both sets of contracts/missives - the sale of your existing home and the purchase of your new one - are exchanged simultaneously and a suitable moving day arranged so at no time are you 'homeless'. Sometimes it is not possible to co-ordinate the sale of your existing property and the completion on your new Milestone Home for the same day. If this is the case you may have to consider staying with friends or family or living in rented accommodation until your new Milestone Home is ready.
There are many different types of mortgages available from a wide variety of lenders - including banks and building societies. Some mortgages can even be arranged over the phone or via the Internet. With so much choice you may feel that you need to seek some expert advice.
All financial representatives are bound by law to give the best advice for your needs. They must operate within the terms of the Financial Services Act (FSA) whether independent or tied.
- Tied agents can only offer the products of the company with which they are linked, which in turn must be regulated by the FSA (Financial Services Authority).
- Independent brokers can offer products from a variety of lenders. They must be authorised by the FSA (Financial Services Authority).
Some of the selling agents at Milestone developments are registered to give advice. Some will be registered as tied agents. Feel free to seek their advice if you wish to do so.
You have to pay Stamp Duty Land Tax (SDLT) if you buy a property in the UK over a certain price. This is charged on all purchases of houses, flats and other land and buildings.
In Scotland, Stamp Duty (SDLT) was replaced on 1st April 2015 by Land and Buildings Transaction Tax (LBTT).
The SDLT or LBTT depends on:
- the purchases price of the property.
- whether the property is residential.
SDLT or LBBT may also be due if you lease a property.
This fee is to register your ownership of your property with the Land Registry. The fees are set by the Government.
These are the areas within a development which do not form a plot to be assigned to an individual proprietor. They include play areas, landscaped areas, roads and footpaths that are not intended for adoption by any of the relevant local authorities.
Within flatted areas on a development, this may include parking areas, street lighting, and communal stairways, which are not intended for adoption by the local authority.
Milestone normally appoint a Managing Agent for the upkeep of these.
In theory, you can afford a property costing no more than the combined total of the deposit that you saved (or can save) plus the amount you can borrow on mortgage. Typically, this is three times the principal income plus one times the second income. But this varies from mortgage lender to lender.
House Buying Process
If you would like to discuss something with the sales representative or arrange a viewing of the development and inside the properties we ask that you would make an appointment. This allows us to spend some time with you and answer any queries.
If you are selling your present home, the timing of the exchange of contracts/missives is finely worked out. It is up to your solicitor to ensure that both sets of contracts - the sale of your existing home and the purchase of your new one - are exchanged simultaneously and a suitable moving day arranged so at no time are you 'homeless'.
Sometimes it is not possible to co-ordinate the sale of your existing property and the completion on your new Milestone Home for the same day. If this is the case you may have to consider staying with friends or family or living in rented accommodation until your new Milestone Home is ready.
The property will normally be reserved for no longer than 28 days as this is when conclusion of contract/missives exchange is expected to take place.
The answer is yes. At Milestone, the sales price of the property is quite often a special deal in itself. We ensure that we provide quality and excellent value for money.
Also, on select developments further special offers for all customers are also sometimes available. Ask our sales representative for further details.
The sales representative will ask you a few questions to ensure you are in a position to reserve a property. Your initial reservation fee of £500 reserves your new home, and then a further fee of up to 1% is due two weeks later.
During this reserved period your new home will be withdrawn from sale. We will then ask you to exchange contracts/missives usually 28 days after the Offer to Sell is issued to your appointed solicitor. This Reservation Fee is then deducted from the price of your new home.
A reservation fee of £500 will reserve your new home
Your new home is insured by Milestone until the moment of legal completion. From then on you are responsible for the insurance of both the buildings and its contents. However if you have arranged with us to put any items into your new home prior to legal completion you will be responsible for insuring them. Your mortgage lender will insist on building insurance. They may recommend an insurer but you should also be able to shop around for the best deals - please check with your lender on the type and amount of cover required.
Contents insurance can in many cases be included within the building insurance policy. However you can have separate insurance providers for buildings and contents. It is your choice whether to insure your contents or not.
The earliest date you can reserve a property is when it is first released for sale. The on site sales representative can keep you informed of plot release dates.
This depends on the development but often our on-site representative holds a list of customers who are interested in particular plots so they can be contacted when these plots are released for sale.
Legal completion is the actual moment when you become the legal owner of your new home. At legal completion your mortgage advance, where applicable, or balance of funds is transferred to Milestone's solicitor and your solicitor will receive the title deeds to your new property, which are then forwarded to the lender with whom you have your mortgage. At that point you will receive the keys to your new Milestone home.
This is probably one of the most important optional extras. Our security packages vary depending on what level of security you wish to install in your new home. Please ask your on sales representative for further information on burglar alarms etc.
Although not essential, it is advisable to have sold your property before you reserve a new Milestone home, unless you are buying a second property. This is to ensure that contracts/missives can be exchanged 14 to 28 days after reservation.
The reservation fee is not refundable. The reservation fee simply covers some of the administration costs up to completion and is therefore non-refundable.
Whilst it is not essential to make an appointment we would recommend that you do so as it allows our sales representative to ensure they can have answers to any queries you may have. It will also allow them to have a conversation with you to ensure this development is the right one for you. We don't just sell houses but a lifestyle too. We want you to be happy in your new home and it is therefore essential that the house suits your lifestyle. That said, if you just simply fancy a wee look, please feel free to visit our show homes anytime during opening hours.
If it is a particular type of show home you are going to visit, please check with our sales representative that it is available for viewing.
You are expected to pay a deposit when you exchange contracts/sign missives on the property which is usually 14 day to 28 days after making the reservation. The deposit will be £1500 on top of the £500 reservation fee you will have already paid making a total deposit payable of £2,000.
After Sales
Roofs and gutters:
If you should need to carry out any works on the roof of your home you should always use a roof ladder to protect the tiles or slates, and for your own safety.
Gutters and any gullies should be regularly checked and if necessary cleaned of leaves and other debris. Take care not to lean ladders against plastic guttering.
When using ladders make sure the foot is on level ground and an adult is holding the base.
Damp Proof Courses and Air Bricks:
Please ensure that no garden material or soil covers the damp proof course and airbricks. Soil and any paving or patio areas should be kept 150mm (6 inches) below the damp proof course.
At Milestone we recognise that the ultimate judge of our product and service is our customer. We also know that this is our best form of advertising…word of mouth from satisfied customers.
For this reason we post a short questionnaire to every customer around 6-8 weeks after their move in day. This questionnaire will take only a few minutes to complete yet it provides us with a lot of valuable information that is used to further improve our products and processes.
We do indeed take action based upon the feedback received. We do hope that you will be able to take the time to complete your questionnaire - your feedback really matters.
Please help us to meet our service standards by noting the following:
- If an appointment has been made to visit your home and you find that you cannot keep to the date or time, please call the customer service department immediately to rearrange.
- If an appointment has been made to visit your home and you find that you cannot keep to the date or time.
Please call the customer service department immediately.
Like any new build property there can sometimes be some degree of snagging to the property. This is usually as a direct result of the new house settling. Even with our high standards and quality finish throughout there can sometimes be an element snagging necessary. Once the contract/missives are signed and the property is ready, we will invite you to carry out a pre handover inspection. At this time we ask you to provide us with a list of any snags that you see. Once the list is provided we will review the snagging last and advise you of the works we will undertake to carry out. Once we carry out any agreed works we will ask you to sign the list to acknowledge the works have been completed to your satisfaction.
After completion, we would suggest that you allow at least 6 months before submitting any further snagging lists, if applicable, in order to allow your home to fully settle. This is the same reason it is recommended that you wait at least 12 months before you consider wallpapering any rooms. Snagging will be carried out in the same manner as the pre handover inspection and any works necessary will be carried out within 30 days of Milestone receiving a snagging list. We will call you to arrange a convenient time to carry out any works necessary.
Please note – In rare cases where replacement parts are required to be ordered we may exceed the 30 days limit, we will contact you if this is the case.
During the building of your new home the structure absorbs a considerable amount of water - it simply cannot be avoided.
We advise the following to ensure that you get the very best from your new home:
- During the first few months your home will go through the drying-out period. As this happens a few small cracks may appear in the walls and timberwork, this is quite normal and can be cured when you re-decorate.
- Keep your central heating down to a comfortable level and use sparingly during the first few weeks. This will help to avoid the home heating up too quickly causing cracks to appear.
- Keep doors and windows open a little whenever possible to ventilate your home.
Yes, your loft is insulated to help keep your home warm. Please adhere to the following:
- Do not obstruct the ventilation provided as this may cause condensation.
- Do not store anything in the loft that can be damaged by the cold conditions.
- Do not leave loft access open in cold spells this will allow heat loss to your home and condensation to form.
- Do not store heavy objects in the loft as it is not designed to carry such loads. If you have to carry out any work in the loft please ensure that you walk on the joist timbers.
Within the first week following your legal completion date you should expect a call from the Customer Service Department who will introduce themselves formally to you. They will also ask you if you have any problems or issues you need to have addressed.
You will also receive a call around one month after your legal completion and again you will be asked if you have any problems or issues you need to have addressed.
Your Milestone Home will have a central heating system with a boiler, thermostatically controlled, supplying radiators and hot water. Most systems will have a selector for both the heating and hot water allowing you to control both in line with the needs of your family.
New woodwork absorbs a lot of paint or stain and the initial decoration may not give as good a finish as future re-decorations.
The exterior of the home should be regularly re-painted using a good quality paint or stain.
Emulsion paints are normally used on interior walls. Further coats of emulsion and oil-based paints or wallpaper can be used for later re-decorations after a drying out period (normally 9 to 12 months).
When re-decorating never paint on wet wood. External paintwork is best done in the summer or early autumn. Interior cracks on walls and woodwork can be made good with filler. When re-decorating aertex ceilings or other similar plastic compound finishes, these should never be sanded or washed with water as this could spoil the texture. Lightly brush these surfaces before applying one or two coats of emulsion.
Fixing to a dry-lined wall is done in much the same way as fixing to a solid wall, but the fixing device must cross the small cavity behind the plasterboard and penetrate well into the solid wall behind. Suitable propriety fixings are available from most D.I.Y. stores.
With other partitions where no solid masonry walls are available you must use one of the wide range of fixtures which are on sale at most D.I.Y. stores. For medium weights use a toggle bolt fixing.
Ceilings are of a similar construction. If possible locate the joists and fix to them, if not use toggle bolts. Again if in doubt ask at your local D.I.Y. store.
Your Milestone home has been constructed with fuel economy in mind and is already very well insulated, but by following the guidelines below you should be able to conserve energy. It is not normally necessary to heat a room to a temperature higher than 17C (65F) unless it is extremely cold. However, small children and elderly people need more warmth. 20C (70F) is the recommended temperature for a small child's room Your heating system has been fitted with a timing device so use this to its optimum effect. Most homes do not need to be heated throughout the night.
Gas boilers will heat water more cheaply than an immersion heater used at peak times. Where applicable, the hot water tank in your new home will be well insulated so you will not need to heat water constantly.
Sometime we cannot be sure of the best course of action until a problem has been thoroughly inspected. For this reason we may arrange for an initial inspection of a defect to be undertaken in your home to ensure that the correct diagnosis is made and that the correct trades are deployed to fix it. Where such a defect is covered by our warranty we will either arrange deployment and completion within our normal procedures or we may ask you to defer. If an inspection is necessary, this may extend the overall time it takes for us to finally complete the job, however, we will do our utmost to meet the stated service criteria.
New homes require time to settle. Some settling issues are covered by our warranty and some are not. During the first few months in particular a settling problem can occur more than once. The first time you report such a problem we may ask you to wait a short while before having the remedial work undertaken. It is better to wait until all the settling has occurred then we can do all the remedial work in one go thus minimising any inconvenience to you.
If you have any queries you can speak with our sales representative and/or the site manager on your particular development. We will endeavour to answer your question as swiftly as possible.
If you smell gas and suspect a leak:
- Put out all naked flames and extinguish any cigarettes.
- Do not use any electrical switches, the smallest spark could cause an explosion.
- Turn off gas supply at the mains.
- Open doors and windows in an effort to disperse the gas.
- Call the Gas Board on the local emergency number, you will not be charged for their visit.
Condensation is a common problem to new homes because of the amount of moisture absorbed in their construction. It is also caused by steam and water vapour turning to water when it touches cold surfaces (i.e. glass and tiles) and condenses. To minimise condensation we suggest the following guidelines:
- Please keep your new home warm and ventilated. This will avoid in extreme cases condensation which could lead to mould growth in restricted areas.
- Close bathroom and kitchen doors while in use and ventilate these rooms by turning on ventilation fans or opening windows a little.
- When drying clothes indoors keep a window open. This applies especially if you are using a tumble dryer that is not vented to the outside.
- Do not let kettles boil longer than necessary.
Your new home may have built-in appliances provided and these will have a manufacturers guarantee. Should you have any problems with your appliances contact the manufacturers.
House Building Process
All properties meet the relevant Building Regulations approval. Construction and insulation varies due to the different styles of properties. Please contact the sales representative who could discuss this further with you or arrange an appointment with the site manager.
We use high quality materials to build our properties. The expected lifespan of different materials and components will vary depending upon the location, usage, exposure and degree of maintenance they receive. Bricks are made from naturally occurring raw materials and should last for many years providing they are correctly maintained.
We know that you will want to visit your new home during construction and we will do all we can to allow you reasonable access.
Safety:
A new home building site is exciting, but it can also be dangerous. Your safety is of prime importance to us. Therefore, we must require that you contact the Sales Representative before visiting the construction area. We reserve the right to require that you wear a hard hat and that a member of our staff accompany you during your visit. We also reserve the right to refuse your request to enter the building site if there are any safety concerns.
Please observe common-sense safety procedures at all times when visiting:
- Keep older children within view. Due to safety regulations, no children under 16 are allowed on site.
- Do not walk backwards even one step. Look in the direction you are moving at all times.
- Watch out for boards, power cables, tools, nails or other building materials that might cause an injury or accident.
- Do not enter any level of a home that is not equipped with stairs and rails.
- Stay a minimum of two metres from all excavations.
- Give large, noisy building machinery or delivery vehicles plenty of room. Assume that the driver can neither see nor hear you.
Visiting your new home during the 14 days prior to legal completion:
During the final 14 days prior to your legal completion your new home will be inspected and tested on at least three occasions.
From this 14-day mark we are especially strict about what goes on in your new home. Our aim is to deliver a clean and complete home to you on legal completion day. This means that your home will have restricted access.
Only finishing trades and customers are allowed inside.
Should you visit your new home during this period we ask you to note the following:
- Please do not enter your home without the prior permission of the sales representative.
- Trades may still be working in your home and surfaces may not be dry or finished.
- Please do not place items on surfaces that might be marked.
- Please keep children, other family members and pets under your control. New surfaces and finishes can be easily marked.
- You may see some cards and stickers on the walls, doors, windows and fitted furniture. These form part of our extensive quality control process please do not remove them.
- Smoking, eating or drinking in the home is not permitted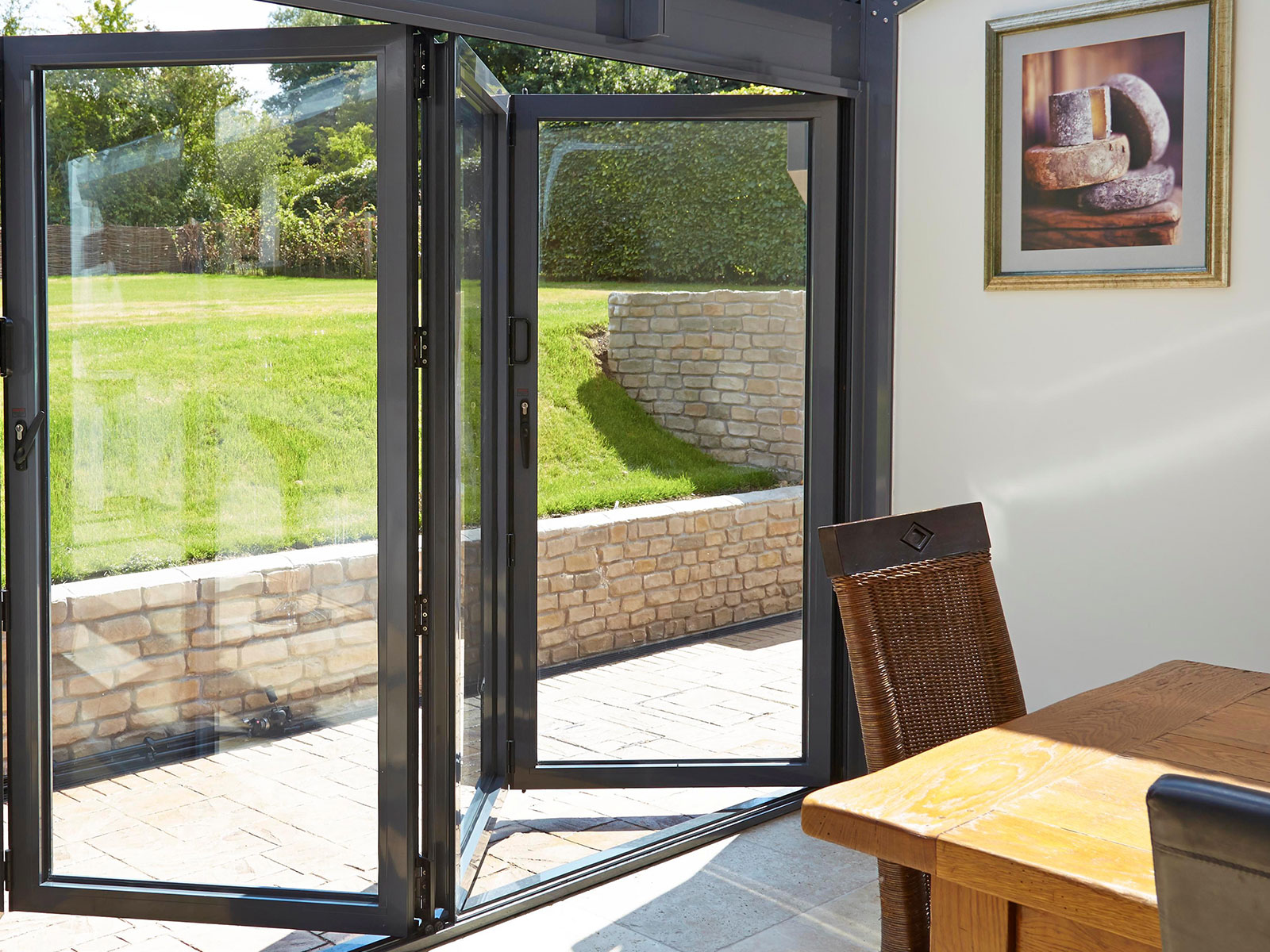 We don't compromise
on quality, ever.
Let's get you moving
Monday - Friday 9 am to 5 pm
Call our support team

Email enquiries to

Write to us at

2a Boswell Park, Ayr, Ayrshire
Scotland KA7 1NP